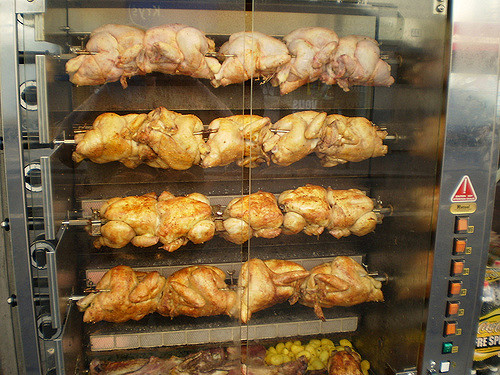 Rotisserie chicken ovens have been steadily gaining popularity in commercial kitchens since 1985, when Boston Market first introduced them to the restaurant industry. Today, more than 750 million rotisserie chickens are sold every year in grocery stores, club stores and food-service outlets.
While the slow-cooked birds are a smart choice for retailers, the grease they generate can present a challenge for commercial kitchen owners and for municipal water treatment systems.
What options do kitchen operators have to ensure they still comply with municipal pretreatment and plumbing codes?